Herbal Blend for Women's Diseases
Medicinal infusion of carefully selected herbs helps in female diseases, regulates hormonal management, soothes the climacteric, strengthens the body, restores vitality and supports during pregnancy.
Ingredients: 
Pyrola rotundifolia, Orthilia secunda, Salvia officinalis, Agrimonia eupatoria, Betula pendula, Matricaria chamomilla, Artemisia vulgaris, Leonurus quinquelobatus, Caléndula.
Weight:
50g
Manufacturer: India Cosmetics, Poland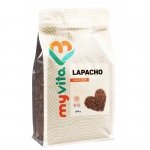 Customers who bought this product also purchased...